INSTALLATION, FAULT FINDING & REPAIR
Our fibre optic engineers are fully trained to install and repair singlemode and multimode fibre. All installations are to a high standard and fully tested, and our engineers are fully certified. All test results are provided in the form of a (.pdf) document, which will provide a copy of upon completion, to ensure the job is up to standard. We provide the following fibre optic services:

Multi mode cable (OM1, OM2 and OM3)
Single mode cable (OS1 and OS2)
LSPM and OTDR Testing
Internal, External and Universal sheath options
ST, SC, MT-RJ, LC, LSH (E2000) terminations
Tight Buffered and Loose Tube constructions
Armoured cables – Tough and rodent resistant
Fault Finding and Repairs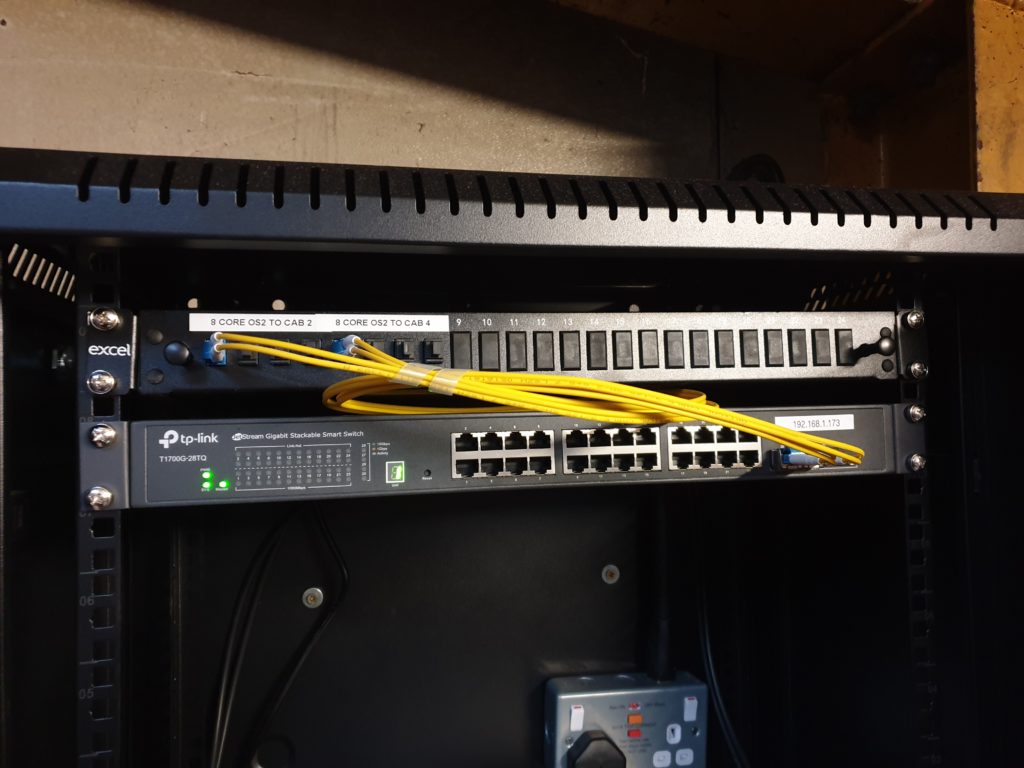 Why Fibre Optic?
Fibre optic networks have the benefit of increasing the theoretical maximum bandwidth of a network. Think of it as installing extra lanes on a motorway. The more lanes you have, the more cars can travel down the motorway at any given time, meaning more people can get to their destination with the need of slowing down due to a lane being closed. Increasing your bandwidth works 2 fold; you not only have a quicker network, but you also have more room to grow on the same network. Optical fibre networks are also not affected by electromagnetic interference like standard copper wiring is, making it a lot more reliable.
Fibre optics can be used to replace the uplinks traditionally handled by copper CAT cabling, in any sized environment.
Alongside this, we also offer repairs of current fibre networks that may be experiencing issues. Our specialist fibre technicians are efficient in what they do, and quickly find and isolate a problem, and fix it there and then, minimizing downtime and reduce the potential for network errors.